Its taken me a while to get back into the swing of my life again, but I thought I'd go through all the fashion news today, and there was a couple of articles that really caught my eye. There were two articles from yesterday (15th February 2016) both stating big news in the 'plus size' fashion world (theres something about the word 'plus size' which irritates me but we'll go with it!). Obviously with fashion being my 'thing', and not being a twig myself this excites me!
Plus Size Model Ashley Graham on the cover of SI
Firstly, Sports Illustrated launched their swimsuit edition, and Ashley Graham was one of the leading ladies for it! A very healthy size 14 – 16 Ashley rocked the front cover and looks absolutely fabulous. She is the first size 16 lady to be on the cover of Sports Illustrated, and we can see it starts shifting some of the narrow and unrealistic perceptions of beauty. She says, and I quote "This cover is for every woman who felt like she isn't beautiful enough because of her size. You can do and achieve anything that you put your mind to". Just look at her, doesn't she look amazing?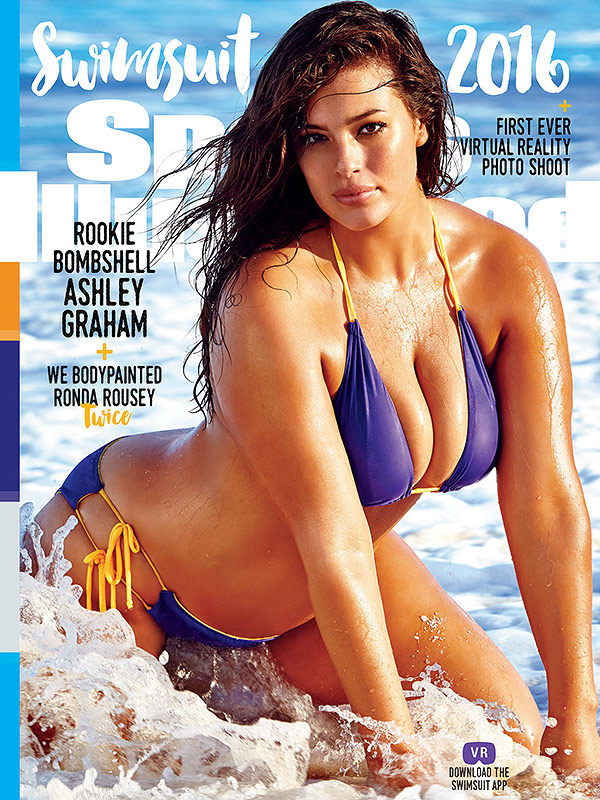 Beth Ditto creates new plus size collection
And secondly, Beth Ditto, lead singer of 'The Gossips (I'll be honest, I've never heard about her before, but now I'll be doing the daily stalks!), goes high end with new collection from sizes 14 – 24. The lady herself describes it as "a movement by us, for us", and explains how many brands have started bringing in plus sized clothing, however always as an after thought and never as the main focus. This statement I totally agree with… the clothes they create as 'plus sized' in most shops are all really "mumsy". Give us some quirk, some edge, some fun to our clothing!
Beth Ditto does just that. She describes the collection as 'timeless' and 'unapologetic'. The collection has been created with lots of prints and sculptured designs allowing for the clothing to fit you in the right places – its not shapeless in the slightest! (thank god, I hear you all cry!)
Its not exactly in my budget right now, but it can be bought on her website and at Selfridges. Just more than anything else, I'm just pleased to see that these sort of stories are hitting the headlines in the fashion world! It actually made me smile reading these articles. 
Whats your thoughts of the movements of the plus size movement in the fashion industry?